Master for Smart Data Science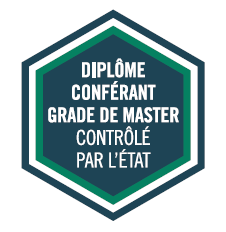 The Master for Smart Data Science at ENSAI is a unique and innovative program taught entirely in English. It combines advanced notions in Statistics, Applied Mathematics, and Computer Science and includes several units specific to this program which can be used in developing Artificial Intelligence. This one-year degree prepares graduates for exciting careers as highly-qualified Data Scientists in numerous sectors and opens the door to PhD studies for a career in research.
This Master's program (Diplôme National de Master) is accredited by the French Ministry of Higher Education, Research, and Innovation in partnership with Institut Agro Rennes-Angers, the University of Rennes 1, and the University of Rennes 2.