Orange and ENSAI Partnership
By signing an official agreement, the telecom giant Orange and ENSAI formalize a relationship of trust already established several years ago.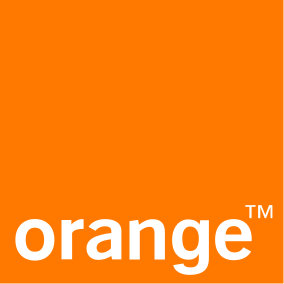 On June 25, 2018, Philippe Péchard, director of data mining marketing Orange France and Olivier Biau, Directeur of ENSAI, signed an agreement to collaborate together in a closer and more ambitious way than previously. Even though he discovered and appreciated the exceptional Ker Lann campus, Philippe Péchard preferred spending time with ENSAI researchers. "Orange France must rely on a high level of academic and scientific expertise in order to continue innovating. ENSAI is part of that top-level academic and scientific expertise in which we wish to progress."
Two hours of exchanges with Lionel Truquet, Head of the Statistics Department, and Romaric Gaudel, Head of the Computer Science Department, enabled Philippe Péchard to measure innovation opportunities sorted by the latest data partitioning methods (clustering) and even machine learning for recommendation systems. "This is fascinating and an issue at the heart of our business."
Orange, top private sector employer in Brittany
Idem for ENSAI. Olivier Biau has a lot of expectations for this partnership "which must nourish all the levels of our establishment." Concretely, from now on Orange and ENSAI will maintain a privileged relationship in terms of recruitment for interns and recent graduates, of educational implication in the form of classes, professional seminars or student projects as well as in research projects. "The recognized quality of our teaching is supported by the permanent back and forth of theory and practical experience, on the scientific sturdiness of our teachers. With this partnership, we share our scientific DNA with Orange."
Another factor in this association : the strong regional presence of the company. Orange is the top private sector employer in Brittany with nearly 9,000 employees, 5,000 of them in Rennes. In 2019, the company will bring together its R&D team in Cesson-Sévigné. 900 Orange engineers and technicians will be relocated together in a 17,500 m2 building, built at the current Orange Labs site.
Hub for cyber excellence
Orange is also a major player in the Pôle d'excellence cyber (roughly translated into English as the Hub for Cyber Excellence) which ENSAI has recently joined. Started in 2014 by the French Ministry of Armies and the Region of Brittany, the PEC brings civilians and military personnel, private and public players, academic institutions and businesses together on issues related to cyber defense and digital security. "The skills at ENSAI in the fields of data mining, machine learning and more generally in big data completely match with the scientific policy of the hub PEC and will bring an additional expertise to the PEC. Our collaboration with Orange will only be made stronger" promises Olivier Biau.