Employability: Indicators for 2020
The recent CGE survey on graduates joining the workforce shows that once again ENSAI's engineering students are able to capitalize from their scientific and hands-on education in order to meets the needs of businesses.
Net employment for ENSAI graduates at 92.5% continues to be above that of most French engineering schools (89.5%). This score confirms both the quality and the flexibility of the training offered at ENSAI in a scientific domain that has been evolving rapidly due to digital transformation of the economy and advances in the field of big data and artificial intelligence.

85% of ENSAI students land a job even before graduating and 90% are hired on permanent contracts. Young ENSAI graduates join the job market in all sectors of activity with solid advantages that enable them to negotiate favorable salaries.
In 2020, more than ever before, companies will need young talent to take up the challenges of economic recovery and of our changing society. Data Scientist graduates from ENSAI will be ready.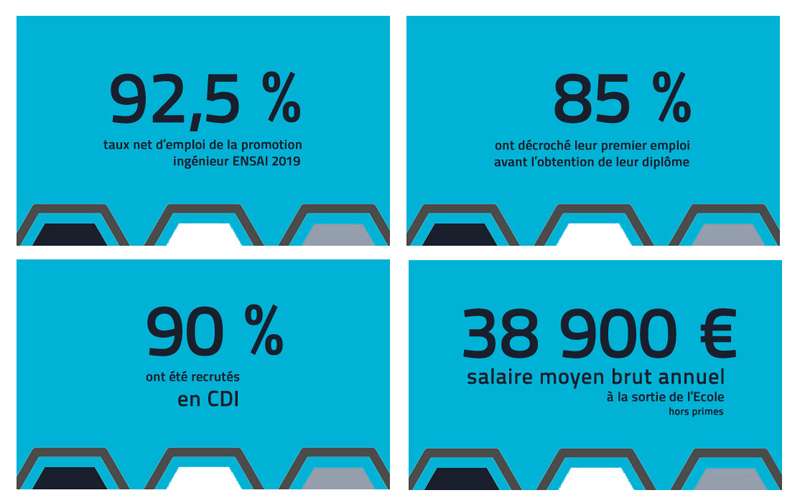 Discover the main employability indicators for ENSAI graduates here:
Professional outlook for ENSAI students